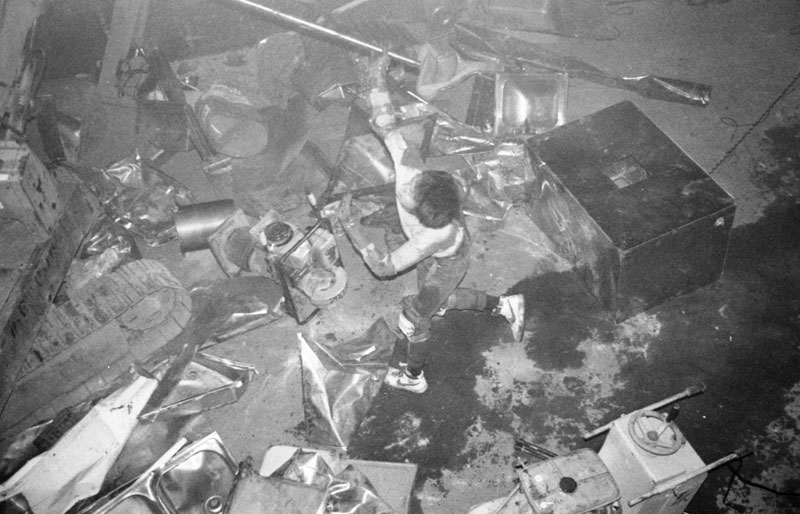 hanatarash(i) is one of the early projects of boredoms [frontman?] Yamantaka Eye. it basically consists of drums and Eye's violent efforts against inanimate objects, i.e. glass breaking, wall smashing, barrel hurling etc. notable for their dangerous live shows, including cutting a dead cat in half with a machete, attatching a circular saw to his back and almost cutting off his leg, which there is apparently no evidence of anywhere on the internet, and driving a backhoe through a wall at a concert.
http://www5a.biglobe.ne.jp/~gin/rock/japan/hanatarasi/hanatarashi2/hanatarashi2.html
personally i can enjoy hanatarash, particularly the album hanatarsh 3 because it contains quite a bit more actual music than the others. i can't find a download for it at the moment.